Meet us at Pacific Audio Fest 2022.Suite 1370 ,  13th Floor.
July 29 – 31 2022, SEATTLE ,  Doubletree Hilton Sea-Tac Washington.
Enjoy the "uncanny" (TheAudioCritic) soundstage illusion, that Linkwitz LX521.4 conjures up, new LINKWITZ22MG driver and PowerBoxes 6proNCore precision analog.
We will give a short introductory lecture about the main differences to conventional loudspeaker systems every half hour on :00 and :30.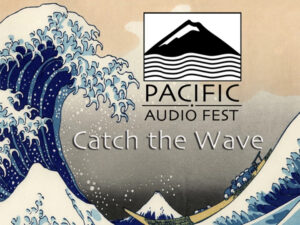 On the Pacific Audio Fest, you will find LX521´s purely analog signal path in PowerBoxes 6proNCore precision analog and further downstream.
The music played into the LX521.4 system may come from a
digital source (with subsequent digital/analog converting) or from a
purely analog source (turntable, tape machine)
On the Pacific Audio Fest, we will display both source types:
Digital source converted to analog: Modded LINN Akurate DS streamer with DAC plays music from a NAS drive. Output is balanced analog XLR.
Analog source: Turntable Basis Audio 2500 with SuperArm9, Calibrator Base. Synchro Wave Power Supply and Basis "Perfect Signal Transmission Technology" (PSST) phono cable. Ortofon MC Anna Diamond. Pass Labs XP27 Phono Stage. Pass Labs XP32 Preamp.