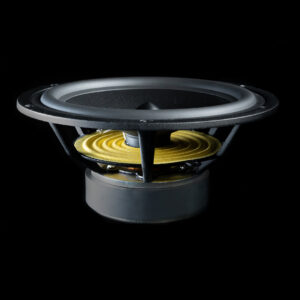 "Hi Frank!
I take my hat off to you for the magnificent job you've done integrating the new L22MG driver.
I honestly had low expectations for the new L22MG driver, mainly because I was really happy with the performance of my LX521.4, and I thought it could be difficult to get any significant improvement. At best, I hoped to find some small, light and subtle improvement, nothing major really.
But nothing prepared to me for what happened after the music started to play. I was blown away by the massive improvement in sound quality, nuances, detail and overall smoothness. And not only in the frequency range that the L22MG driver reproduces. It feels now like a great absence of distortion, like in a clear spring morning. Suddenly, I was aware that string instrumentalists have put on new strings to their instruments to make the recording, especially violins and cellos, perceiving many more harmonics than with the U22 driver. I've also perceived that the acoustic guitars have been changed to a new string set for the recording, noticing more articulation and a greater number of overtones, mainly in the low strings, perceiving them much more tough and tightened than before.
I know this because I also used to change to a new set of strings on my electric bass when we were going to record a new album many years ago. And this is exactly what I have noticed today when listening to the new L22MG, among many other positive things that I will detail in another moment. But the improvement is so, so huge that there is no need to perform any A/B comparison. I even thought that prior to changing to the L22MG driver, my LX521.4 had to be broken down or damaged or something subpar, given the enormous improvement this new driver brought. But no, my LX was working like a charm, it happens that this new L22MG is simply awesome to my ears. I could not get back to the original LX521.4.
Frank, you have really pushed the LX521.4 to a new level of performance. My greatest acknowledgement to you"  (Juan B., Spain)
….read more testimonials on the driver upgrade here